Here's our first and finest camping adventure -- Picos de Europa. As we pulled up to this beautiful place, Eric said, "Welcome to car camping in Europe." Truly a beautiful site, and since we were there off season (early October), it was quiet and lovely.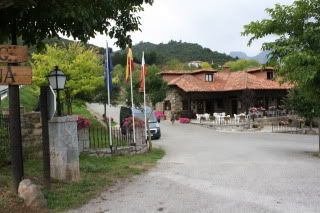 We planned to take a telefereke trip to the top of Mount X (I can't remember -- Fuente Dey?) but the wait was almost 2 hours. So we took a little walk around while we waited.
Dessi liked this hiking backpack for about 20 minutes. Eric liked it for about 10. After which, she rode on my back in the Beco carrier. Here they are in happier moments:
The view (and this is the view from the BOTTOM, mind you):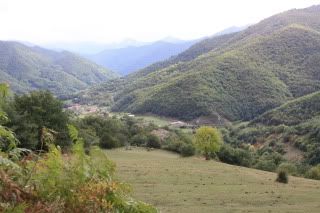 Team Young: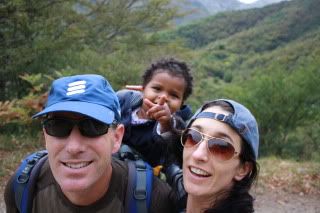 By the time it was our turn to ride to the top, the rain was light but persistent, the mountains were fully socked in, and Dessi was due for a nap. But, being Slow Learners, we went up anyway.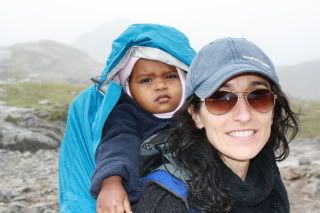 She fell asleep on the ride back down.