A few more shots. On this trip I didn't go into the Louvre, I could tell D wasn't in the mood and kinda, neither was I. So we just walked around outside. Also, Dessi can say "ball" really, really well and I am sure none of you have ever really noticed but around the perimeter of the Louvre courtyard there are approximately 2,840 big round metal ornamental balls. Boy was that fun.
Here she is dancin'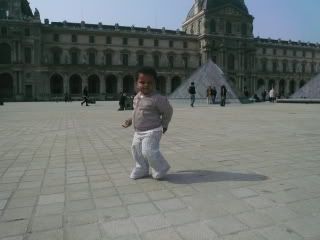 Then not so much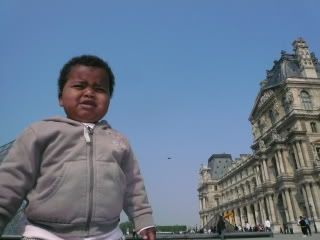 Resting after a wipeout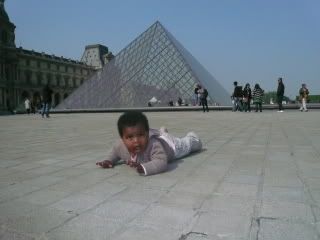 And then here at Notre Dame, where she at one point had complete command over a circle of 20 people who had gathered round to watch her dance, babble and throw kisses at the crowd. I had to drag her away.