I have a great friend in Dakar. Her name is Emilia.
Here she is at her 30th (Surprise!) birthday party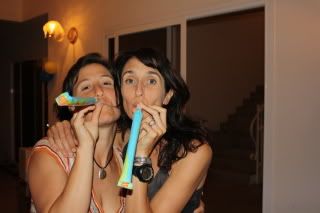 And here she is with Eric and our other great friend Vasso -- the three go-getters swam across the bay and back. (Not me -- too cold and too lazy!)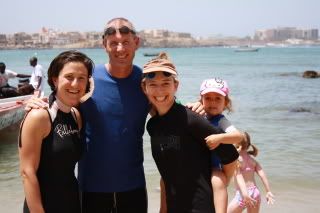 and here -- look at those guns! I would not want to arm wrestle her.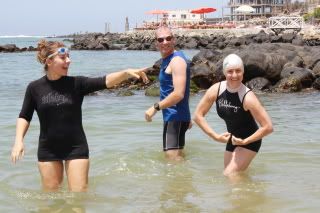 Here she is trying to read a book to our children, who began to care much less about the story than about lap space. Dessi LOVES her auntie Em.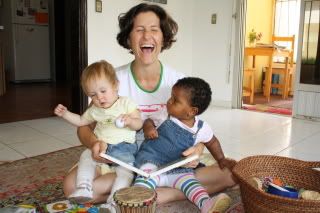 Good stuff.