We've been spending a lot of time in the garden during these perfect-weather days, and Dessi -- who generally has a pretty short attention span with her toys -- can spend a solid minute inspecting a piece of grass or the inside of a rose. Here she is, on her way outside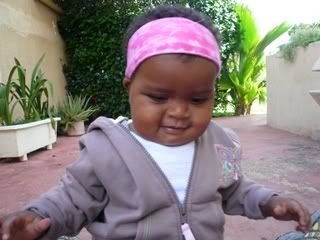 and here, pulling on a stem of basil.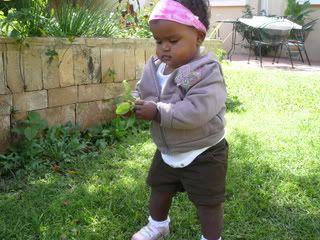 Have you ever spent more than four seconds with a rose? There are so many colors in there!! (All those greeting cards speak the truth!)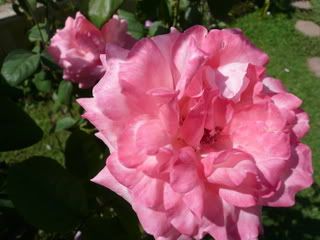 She loves to smell them, too. She loves to go to one of every type of flower in the garden (and there are a lot), smell each one, and then smile or sometimes clap her hands (although the hand clapping has fallen out of the repertoire lately, I'm not sure why).