Today, Muslims celebrate the story of Abraham and Isaac (where God as a test asked Abraham to sacrifice his son, but then at the last minute said he could switch him out for a lamb). To commemorate Abraham's willingness to obey God, any family that can afford to sacrifices a sheep and shares the meat with family, friends and the poor.
The holiday has different names all over the world. In West Africa, it's called Tabaski. The names all roughly translate to 'The Festival of Sacrifice,' and in West Africa it's a really big event.
Which means that every sheep that is fit to be tied, umn.. IS.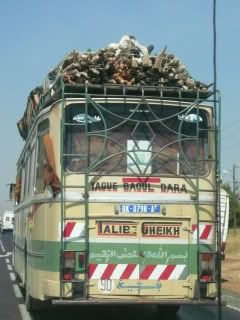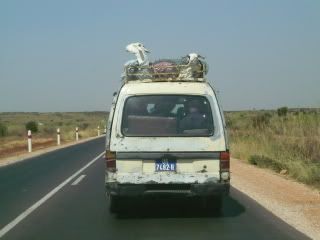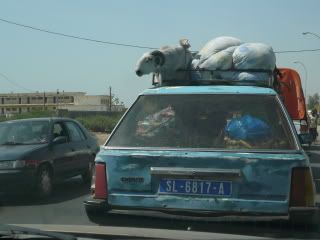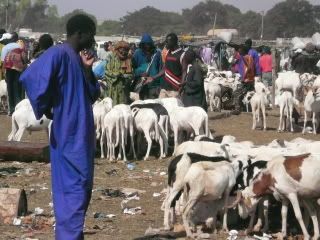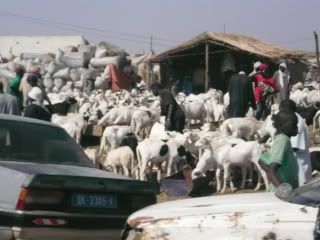 We were on the road for about two hours yesterday, and the photo ops just went on and on. While I would never begrudge anyone their holiday meal, I will say I was starting to feel pretty sorry for the little guys.