Today is Ethiopian Christmas!!
Wikepedia says the Ethiopian calendar is based on the Alexandrian calendar, which derived from the Egyptian calendar. So the dates are all different, and also there's a seven- to eight-year gap between it and the Gregorian calendar (which we use) because of a difference in calculating the time of the Anunciation (when the angel told Mary she would deliver Jesus), since that's more or less the moment that got the current era underway.
Anyway, Merry Christmas 2002!!!
Here's a picture of Dessi at her French school's Christmas recital.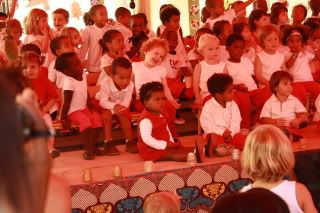 They had been practicing their songs and making decorations for several weeks, but ... it's a good thing we took the picture when we did; she seemed really uncomfortable and was on stage for less than two minutes before seeing us and crying to . I think she was kinda freaked out by the commotion and the throngs of parents up close, photographing and staring at them all.
After the concert, a very skinny Papa Noel rode up on a donkey cart, bearing gifts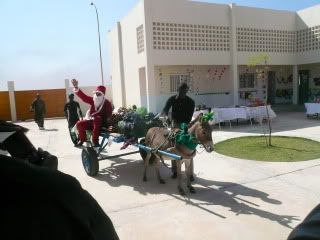 This is Dessi at my parents' house for Christmas Eve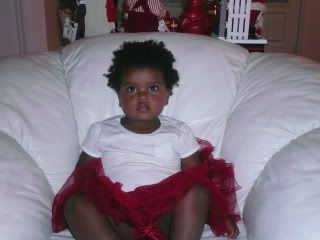 Here with her fabulous Uncle Kevvie (my fabulous brother)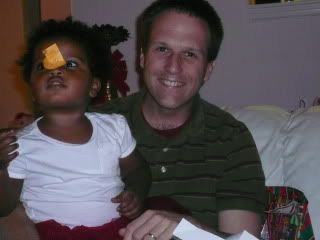 and here during a Christmas Party at the business my family owns
Merry Christmas!!!