Me, too! This is the last one.
This is Montassir de Montserrat, a sad place whose former glory has been sold out to shopping centers, eateries and tour buses. We walked along some of the paths leading to the hermitages up above. Perhaps we should have just taken the furnicular??!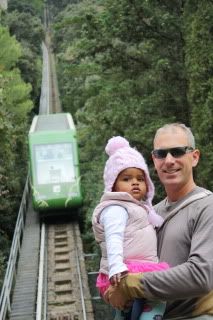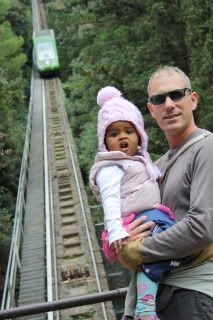 We didn't take it. It just seemed too unnatural.
And then this. Is this funny?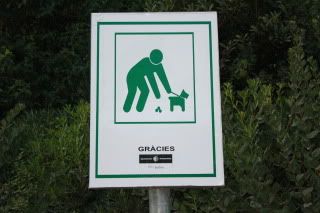 Here we are in Madrid outside the CaixaForum, where every exhibit was closed except for one on Palladio; he's the architect who invented Palladian windows. Which, I don't even like those.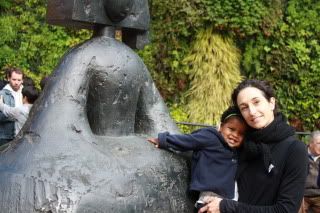 However they did have this -- the whole exterior wall is thick with plants. I want one.
Here we were just walking downtown on our last day looking to buy Spanish ham for a friend in Dakar and we came across ... a parade! With horses! It looks pretty chaotic behind us in this pic, but it was a fairly organized mile-long parade of horses prancing by. I just love Dessi's face in this one.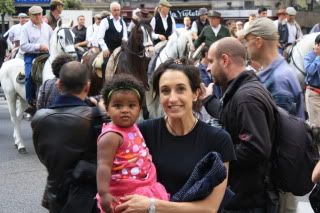 Walking along a wall in the Prado. I could have stayed here all day, several days...
... but Dessi was not into it and making a lot of noise. She was in fact sort of on the cusp of bad behavior this whole day.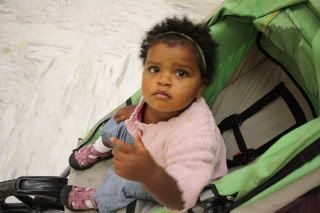 And here we are, eating lunch outside the Guggenheim (I think). Aren't these two just stupid cute? They sure do love each other.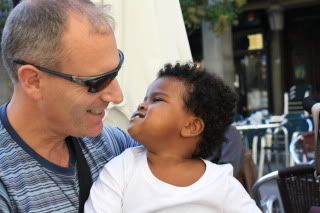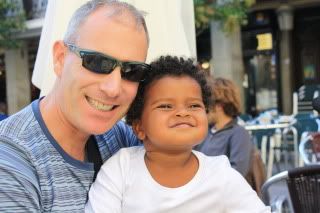 And that is all. No more Spain!!