Eric's mom, Alison, treated the family to a fabulous weekend retreat at a Nature Conservancy ranch in eastern Montana. It rained, it was cold, it was stupidly beautiful, and the wine was free.
Dessi LOVES her Grandma Alison. Can you see it?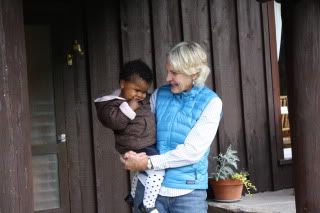 And here's Eric, telling Dessi to keep her voice down so she doesn't scare the bears away.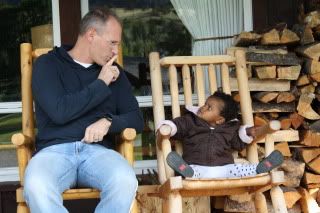 We also had a good time at the backyard creek, where Eric and I had many stone-skipping competitions (ultimately, it was a tie)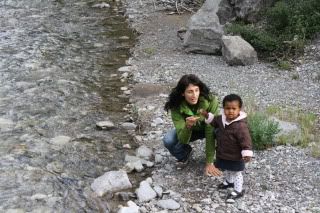 along with many, many group hugs. Dessi loves those.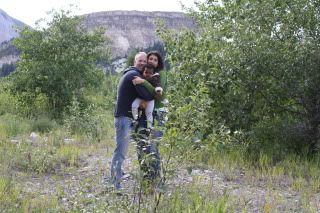 We also took lots of hikes and one night walk to the top of a cliff in hopes of a grizzly bear sighting down below. Someone did spot a far-away buck elk through their binoculars, but no grizzlies (or I would have lead with that!)
Here's a photo of grandma with Dessi and our fabulous new neice, Neva, and nephew Aksel (whom Dessi calls 'Akel' and whom she's still asking about).