Here we are during a December visit to Tampa' Museum of Science and Industry.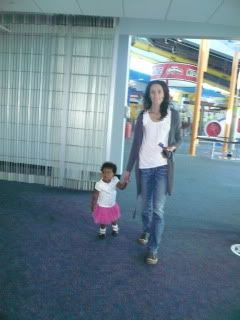 Running off without us ... she never used to be so bold!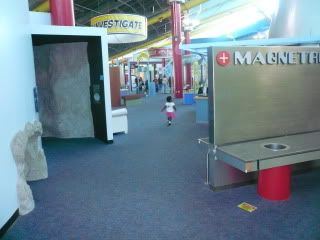 Joely after his victory (he and his mom assembled this)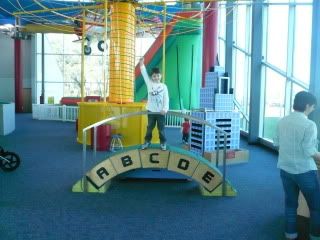 This was a really cool exhibit -- you stand in the dark, then the light flashes and it leaves your shadow printed on the wall behind you! Very fun.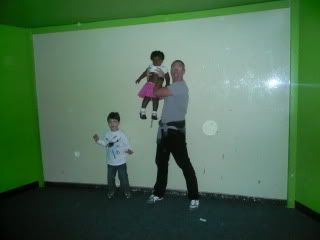 With her cousins after a nice meal at Panetta's.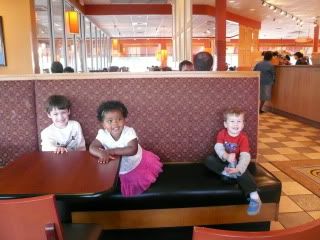 And this is Dessi on the merry-go-round after an afternoon of Christmas shopping. She's never liked these very much before, but this time she looovveed it. She was so full of joy, really. A beautiful two minutes.