This is Francie in her newest favorite cuddle spot. It looks hard and uncomfortable to me, but cats are funny.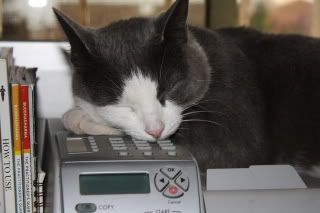 This is Dessi, clowning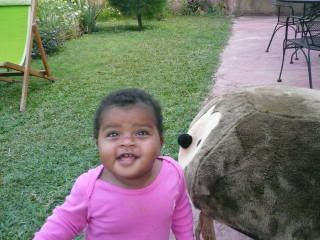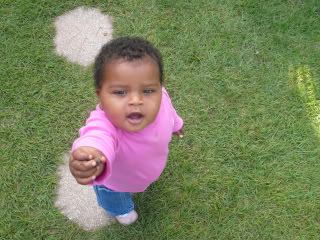 Practicing her kissing ...
And then kissing the ... what is that thing? A groundhog, I think.
My great friend Vasso and her fabulous children, posing with our newly dyed Easter eggs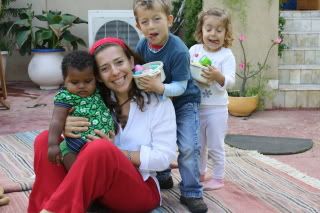 And us at our little tukul-on-the-lagoon in Saloum Delta last weekend. It was awesome. Quiet, great food, and really fun friends.